Incident Investigation & Root Cause Analysis App. Help is always at hand.
TOP-SET Investigators download here*
For TOP-SET Investigators
Helpful Reminders to Improve Investigations
Promotes Consistency of Approach
Works on all Operating Systems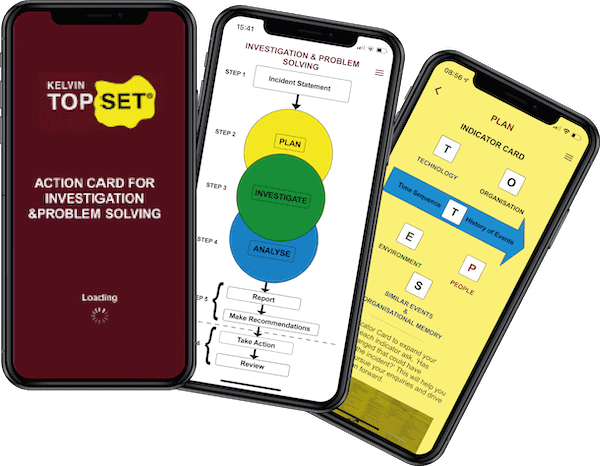 *For TOP-SET Investigators. The TOP-SET App is only available to people trained in the Kelvin TOP-SET Incident Investigation and Root Cause Analysis Method.
To discuss the level of training optimal for you, please get in touch.