PGS and the Kelvin TOP-SET Incident Investigation Method
In 2004, the PGS Group of companies did not use a standard incident investigation method. Concerned about this, and with an awareness of the potential improvement in safety standards the implementation of an investigation method could bring, PGS Production offices in Aberdeen made contact with Kelvin TOP-SET, who provided a presentation to PGS's senior management. Kelvin TOP-SET's presentation led to PGS's management endorsing the implementation of Kelvin TOP-SET in PGS Production and Marine Geophysical in 2005, and in 2007, PGS Onshore and Data Processing & Technology.
Here PGS's HSEQ Coordinator, Charles Jeffrey, answers some questions about PGS's decision to implement the TOP-SET method as the standard incident investigation system throughout its companies and to ascertain its effectiveness. As the person responsible for the global rollout of this programme, and as a qualified Kelvin TOP-SET tutor, Charles Jeffrey is well positioned to comment.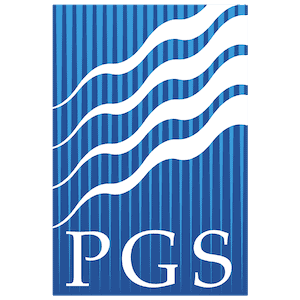 How would you sum up your experience so far with Kelvin TOP-SET?
PGS has been implementing and using the Kelvin TOP-SET Investigation method since 2005.
This has been used both for reported Incident / Accidents onboard our Seismic Vessels and until 2010 on our Seismic Land Crews. In addition we have investigated office incidents and accidents.
Within the Geophysical industry there is a focus on reporting Near Misses / Hits and Hi-Potential incidents where there is a potential to injure people. Within PGS there is a key focus on HiPo incidents, which now must be investigated using TOP-SET.
PGS is actively implementing the TOP-SET system across the company on a global basis and the method is being used both for various incidents and quality events. During 2010 this was introduced to our R&D and Data Processing business unit where there is a heavy focus on Risk Management and Engineering Design and Quality.
Throughout our implementation process Kelvin TOP-SET have been very supportive both by supplying training material (often at short notice) and also by supporting us with respect to Tutor Training and Tutor training material.
Kelvin TOP-SET has also been very keen to listen and learn from end-user feedback in the improvement process.
How you have integrated TOP-SET into the organisation?
The 3-Day Senior Investigator Course has been attended by staff from all group companies, with a number of employees completing the Tutor Licence, which allows them to operate as tutors within the company. Employees who attend the Kelvin TOP-SET 3-Day Senior Investigator Course are provided with the latest TOP-SET Investigator 3 software and as a result the quality of our investigation process and reporting continues to improve. We are now able to deliver the 1-Day Investigator Course and TOP-SET Governors BlackBox Course onsite to employees both onshore and offshore. Since 2007, the 1-Day Investigator Courses have been held onboard our geophysical vessels during normal working hours to both Maritime and Technical crews and on our Land Seismic crew. In our offices we have held courses as far afield as Norway, Texas, the North Slope of Alaska, Perth Australia and Singapore and audiences have been of mixed nationalities, cultures and departments, from office administration to operations, to senior research scientists. The implementation of Kelvin TOP-SET is one of our key annual objectives, which is ongoing.
How has TOP-SET been received?
Many of the courses have been attended by both experienced investigators and those with no experience at all. This is very interesting from the tutor's perspective, especially when you see the 'Why am I here?' look on people's faces in the morning with the thought of going back to basics using Post-its. Throughout the day we see people changing, becoming involved and communicating with co-workers who they may have previously just seen at lunch in the distance. The word 'teamwork' comes to mind as they begin to grasp, understand and work with the method.
What tangible results you have seen?
We have now trained a quorum of staff within all the PGS disciplines and they have used the Kelvin TOP-SET method in serious incident investigations, including a major fire on a vessel, two separate incidents offshore involving entanglement in machinery resulting in serious injury to personnel, and a project management issue where delays were caused due to the very late arrival of critical equipment to a vessel which was on its way to port. In addition, we have looked at Lost Vessel Production due to delays in receipt of necessary regulatory permits and certificates. PGS is now also using TOP-SET in the investigation of reported HiPo ( HiPotential Incidents.)
The method is easy to use and we are all able to communicate in the same language between offices and remote locations, and also with our clients. Having arrived at the root cause, investigation teams have been able to present the results, recommendations and actions to management with all the supporting evidence obtained during the investigation.
What are your thoughts on how effective incident investigation may be able to help companies achieve their aims and objectives?
Our success to date in the implementation and delivery of the investigation tool fits very well into the company focus going forward and we have been able to include incident investigation and loss prevention in our long-term aims and objectives. Results from the Kelvin TOP-SET incident investigation method greatly help to prevent reoccurrence and can assist us in deciding our HSE and Q focus going forward.
PGS has established Core Values throughout the organisation.
Where PGS strives to achieve:
PEOPLE – FOCUS & INTEGRITY
The Kelvin TOP-SET incident investigation method fits very well with PGS's four core values.
Petroleum Geo-Services (PGS) offers a broad range of products including; seismic and electromagnetic services, data acquisition, processing, reservoir analysis/interpretation and multi-client library data. PGS has a presence in over 25 countries with regional centers in London, Houston and Singapore. Our headquarters is in Oslo, Norway.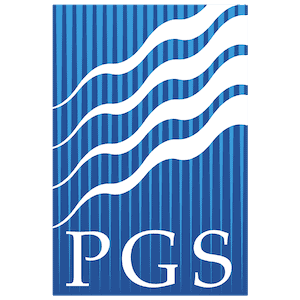 Please don't hesitate to get in touch with any questions, to make a booking enquiry or to arrange for a presentation to learn more, and our team will get back to you shortly.